Alison Doig, HCN Director
12 September 2022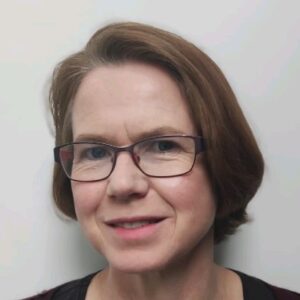 'Without urgent, effective and equitable mitigation actions, climate change increasingly threatens the health and livelihoods of people around the globe.' IPCC AR6 WGII
I am so pleased to introduce this new website for the Health and Climate Network (HCN), and our aim to have the delivery of the Paris Climate Change Agreement viewed as the world's most urgent action for global health.
Climate change is a health crisis.  World scientists tell us that the climate change is a threat to human well-being and planetary health, and recent experience of flood, extreme heat and drought around the world show the very real health impacts of the climate crisis. 
But is also the case that climate mitigation action can directly improve health and wellbeing, and health outcomes are maximised when they are actively considered during implementation of mitigation actions. The benefits are maximised when climate mitigation and adaptation are planned together.
Founded in 2021, the HCN is a community of experts and organisations working together to advocate for health-centred climate policy. Our HCN community bring experience and outreach across our core themes of clean energy, active transport, thriving healthy cities, sustainable food systems and healthy diets, and resilient, low-carbon health care systems. 
The HCN community co-create policy recommendations to influence global decision making, we hold events, workshops and webinars to build our community and advocate together for healthy climate action. We support our members to communicate our policy messages at a national level and to their sectoral audiences. We collaborate to maximise our voice. 
Please explore the website to find out more about our key themes:
In the run up to COP27 in Sharm el Sheikh the HCN will ensure that the voices and agendas for the Africa continent will be at the forefront of our work. We have launched our new briefing "Shaping COP27 around African climate and health priorities" to ensure climate actions is effective, impactful, and healthy for African countries and people. For Africa aims to be net zero must also aim to be poverty-zero.
Get in touch with us if you want to know more about our network and the HCN community. And join the movement for climate action for health and wellbeing for all.