The HCN briefing papers are co-created by HCN members. We hold workshops and jointly edit the briefings so they represent the views of the HCN Community.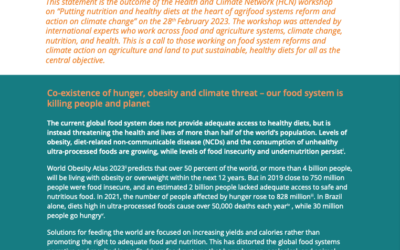 The current global food system does not provide adequate access to healthy diets, but is instead threatening the health and lives of more than half of the world's population. Levels of obesity, diet-related non-communicable disease (NCDs) and the consumption of unhealthy ultra-processed foods are growing, while levels of food insecurity and undernutrition persist.
Twitter feed is not available at the moment.